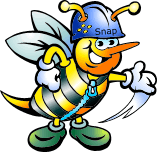 Announcing PhotoDemon: A Fast, Free, Open-Source Photo Editor and Image Processor.
Tanner Helland spent 12 years working on an advanced image processing program. (Think PhotoShop, but without any on-canvas painting tools.) The software is now available under the title "PhotoDemon." It is fast, free, completely open-source (BSD licensed), and it provides a number of useful features, including macro recording and automated batch conversion.
If you're looking for a lightning-speed batch image processor, PhotoDemon is the program for you. If you're interested in app development, it also has some interesting history that's worth reading.
Comments
No comments have been left here yet.
Action Links
Sponsored Listings
http://www.initializr.com/

Initializr is an HTML5 templates generator to help you getting started with a...