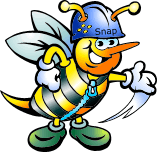 Pagerank 9
Alexa Rank 134
Have you ever stared at the Wordpress upgrade button of your favorite plugin with a deep foreboding feeling of what may be ahead? Will this bring your Wordpress web site to its knees? Or have you wanted to test your new exciting Wordpress theme without prematurely showing it to the world?
Enter the Wordress Sandbox plugin. With two simple clicks an entire testing site is created using your existing hosting provider. A complete independent sandbox, unavailable to the general public and search engines, is created quickly and simply. You can even create multiple sandboxes to test different iterations of your Wordpress web site.
More information and download link are available at the Wordpress web site.
Comments
No comments have been left here yet.
Action Links
Sponsored Listings
http://www.initializr.com/

Initializr is an HTML5 templates generator to help you getting started with a...