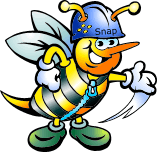 The Subrion CMS Registration Agreement plugin allows you to add site rules, or terms of agreement that the user must agree to in order to load the registration page.
Installation is a very simple process. Just click Install and the plugin installation will be performed.
Note: To edit agreement text go to Admin Panel - Language manager click "Edit/Translate Phrases" and find the phrase with key "agreement".
Comments
No comments have been left here yet.
Action Links
Sponsored Listings
http://www.initializr.com/

Initializr is an HTML5 templates generator to help you getting started with a...