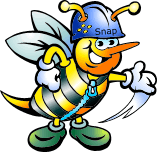 A few original scripts that are free for anyone to use.
The scripts available here can either be used as standalones or can help you enhance your web pages. These scripts have been created keeping in mind their usability, practicability, and compatibility. For user convenience the scripts have been divided into six different categories. Any bug reports will be appreciated. Do remember to retain the copyright notice within each script in your HTML document..
The scripts contained here have been tested using Firefox/IE5+/NS6+/Opera/Safari browsers on the Windows platform and NS6+ on Linux.
Comments
No comments have been left here yet.
Action Links
Sponsored Listings
http://www.initializr.com/

Initializr is an HTML5 templates generator to help you getting started with a...