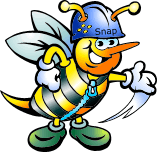 *Directors*
-Successful Businesses in UK Problem with outsourcing Solution
*The intention*-
To provide the best quality of product and service to their clients from U.K and India.
*The Process*
We want to achieve this by applying good business practices used in The UK to the running of Satej Infotech Private Limited while at the same time taking into account the Indian culture and work environment.
*Spare capacity utilization*
70% of the development capacity at Satej Infotech is utilized for outsourced work from abroad.
We aim to utilize the remaining 30% capacity for customers from India who want and expect the same levels of quality of product and service as our foreign clients.
*Benefits of Kolhapur as a location*
-Easy Connectivity to all major cities
-Availability of a  good pool of candidates
-Upcoming Destination for IT companies
*We intend to position ourselves so that we can make these advantages available to our clients*
What We Do..
1. We help you to get more customers
=Web Design
-International Std websites that get you more customers
-Proven to convert visitors into customers
-All websites have CMS, Email marketing & backup etc
=SEO
-Get Free customers with SEO
-Not just link building, content generation  & white hat methods
-Guaranted ranking & traffic.
We help you manage and simplify your business.
=Web Application
-Automate & Simplify your business
-Reduce overheads
-Web applications in opensource LAMP technologies
=Software  Application
-Aimed to simplify your business process
-Automate your business
-Ultimately helping you save money and time
=Web Hosting Services
-Reliable hosting services
-99% uptime guarantee
-Great customer support
-Free Cpanel with every account
*Methodology*
Our Process is based on our SHARP working methodology. For us this is not some corporate theory but simply a way we do all our work. All the work that we carry out will be.....
SPEEDY
                - The work will be done as fast as possible.
HONEST
                - We will always work in the best interest of our customer.
ACCURATE
                - Work in a way as to eliminate all errors.
RELIABLE
                - The technology used & our coding standards will be reliable. The process we use
                     means you will get the same reliable result each time, every time.
PUNCTUAL
                 - Once we agree a deadline with our customer, it will be met----whatever happens.
Why we
-There are many website designing  and software companies in India but How Do We Differ From Them?
-We use a process that aims at providing a good customer experience not just during the making of the website or software but also for after sales customer service.
-We are a Website Design, Software Development & Online Marketing Company. Our aim is to "Get You More Customers & Automate Your Business Process."
Comments
No comments have been left here yet.
Action Links
Sponsored Listings
http://www.initializr.com/

Initializr is an HTML5 templates generator to help you getting started with a...