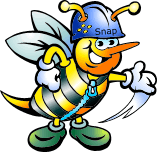 If you are a web designer, you know how much time, energy and money it takes to create a unique and professional Web Page, you also know how easy it is for the visitors to copy your working achievement and reuse it in their Web Page. That is called web site plagiarism. Today, web site plagiarism is something common. This applies not only to HTML or Javascript code, but also to everything else within a web page, for instance, text, links, graphics. Therefore you need a professional and effective solution - Advanced HTML Protector to help you prevent people making unauthorized copies of your Web Page.
Advanced HTML Protector protects your Web Page, including HTML code, JavaScript, VBscript, text, links, graphics. It encrypts your Web Page by as much as six encryption schemes and make the source code impossible for people to read and steal. Advanced HTML Protector also takes additional measures to further protect your Web Page, it lets you full disable right mouse click, disable text selection, page printing, offline use, links display, as well as Image Toolbar and Smart Tags in IE6. Advanced HTML Protector can work under all JavaScript compatible browsers. The look of your Web Page will not be changed after protection.
Advanced HTML Protector can also compress Web Page before encryption so that the size of Web Page will be reduced and the transfer of your web site will be saved. Another cool feature is the option of encrypting specified sections of Web Page, which could be ideal for maintaining your search engine rankings.
Platforms:
Windows 95/98/ME, Windows NT/2000, Windows NT/2000/2003/SBS2003, Windows Vista, Windows XP
Purchase: Click here to purchase for $49.95
Comments
No comments have been left here yet.
Action Links
Sponsored Listings
http://www.initializr.com/

Initializr is an HTML5 templates generator to help you getting started with a...