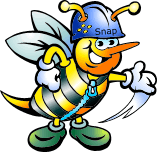 LinkMan Reciprocal Link Manager software will completely automate your link exchange! Here is how your reciprocal link exchange will work with LinkMan:
A Webmaster is interested in exchanging links with your site,

They add a link to your website on their links page (or any other page on their website),

The webmaster submits the "Add a link" form on your site,

The LinkMan Reciprocal Link Manager software verifies that a reciprocal link to your site has indeed been added,

A few more automated checks to verify everything is OK and the new link automatically appears on your links page!
It's that simple! In the LinkMan admin manager panel you have a special tool that will crawl all URLs where your reciprocal link should be. If a reciprocal link isn't found LinkMan will automatically remove the missing link from your links page.
LinkMan doesn't need a SQL database to operate, it works with simple text files. You can also easily edit header and footer of the links page so it will completely fit into the rest of your website!
Comments
No comments have been left here yet.
Action Links
Sponsored Listings
http://www.initializr.com/

Initializr is an HTML5 templates generator to help you getting started with a...