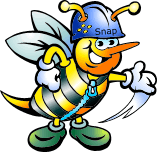 Webgrind is an Xdebug profiling Web front end in PHP 5. It implements a subset of the features of kcachegrind, installs in seconds and works on all platforms. For quick 'n' dirty optimizations, it does the job.
Comments
No comments have been left here yet.
Action Links
Sponsored Listings
http://www.initializr.com/

Initializr is an HTML5 templates generator to help you getting started with a...