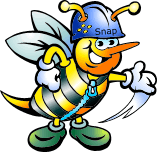 PHP-PasswordLib is a library for generating and validating passwords.
PHP-PasswordLib aims to be an all-inclusive cryptographic library for all cryptographic needs. It is meant to be easy to install and use, yet extensible and powerful enough for even the most experienced developer.
Library Dependencies
The only dependency PHP-PasswordLib has to use as a library is the PHP version. It is made to be completely indepedent of extensions, implementing functionality natively where possible.
Comments
No comments have been left here yet.
Action Links
Sponsored Listings
http://www.initializr.com/

Initializr is an HTML5 templates generator to help you getting started with a...