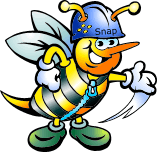 Pagerank 5
Alexa Rank 41982
CSS 3.0 Maker is a fabulous tool. You can define box radius, gradients, text shadows, box shadows, transforms, transitions and rotations by adjusting a few sliders. A preview area shows the result and indicates which desktop and mobile browsers support the properties.
CSS code can be copied from the Codeview box and downloaded within an HTML file which demonstrates the effect.
Comments
No comments have been left here yet.
Action Links
Sponsored Listings
http://www.initializr.com/

Initializr is an HTML5 templates generator to help you getting started with a...