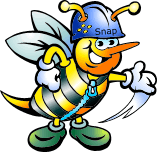 A programming class library written entirely in Java that lets you build the most sophisticated schedules, calendars and task managers fast and easy. The component boasts a comprehensive feature set that includes custom-typed events, undo/redo functionality, scrolling, tool tips and much more. You can choose among six view styles, which are easy to change and customize. The appearance of each schedule is completely customizable and supports themes, user-assigned mouse cursors and a variety of font, pen and brush options.
A detailed list with the features of the tool is available at the Scheduling for Java Swing features page. The trial version includes a variety of samples and you have plenty of sample code to study. Online documentation with useful tutorials is also available.
The library is royalty-free, source-code is also available. You can see a list of the current prices here. Check the discount page for a list of the available discounts.
General
Price:
Free Trial or $300.00 for Single Developer License
Comments
No comments have been left here yet.
Action Links
Sponsored Listings
http://www.initializr.com/

Initializr is an HTML5 templates generator to help you getting started with a...