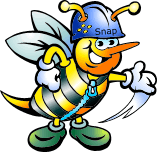 Affiliate Wiz is server software for managing your very own affiliate program. Features include: Support for any store using Access or SQL, Free installation and free support, Support for an unlimited number of Banners, Support for rotating banners, Complete Affiliate administration screen, Automated signup for new affiliates, Advanced Affiliate Tracking Method, Affiliate-Specific Commissions, Automated Sales Notification, Intuitive HTML Administration Page, Create Monthly Account Statements, Email Monthly Account Statement Summaries, Send Mass Emails to your Affiliates, and Export Sales Summary Data to Excel.
Comments
No comments have been left here yet.
Action Links
Sponsored Listings
http://www.initializr.com/

Initializr is an HTML5 templates generator to help you getting started with a...