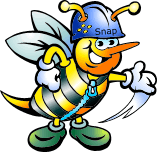 Royal Tab is all in one, performance optimized Tab Solution that provides full tab functionalities and its own unique features. It can be easily integrated into any websites with simple & clean HTML markup. All major browsers (Chrome, Firefox, Safari, IE7+, Opera) and Mobile Devices are supported. Royal Tab also comes with Responsive Design, 4 Themes and full API Methods that can be used to interact with your Web App in your own way.
FEATURES:
Multiple Layouts
Roy Tab gives you various options to position the Tab Menu (top, bottom, left, right).

Slide Control
A unique, performance optimized slide control allows you to slide left or right when there are too many tabs.

Dropdown Shortcut
A unique dropdown shortcut menu is generated automatically which gives you easy access to each tab.

Animations
2 different performance optimized animations can be used during tab switch. Animations could also be turned off.

Keyboard & Mouse Control
Tabs can be controlled by using arrow keys or scrolling mouse wheels.

Responsive
Royal Tab is designed for both Desktop and Mobile Devices. It fits any screen resolutions without extra coding.

Multiple Instances
Multiple tabs are allowed to display on one page, with different settings for each.

Content via AJAX
Tab content could be set to load via AJAX. AJAX response is cached to give a instant loading when the same tab is visited again.

Cookie
Royal Tab also provides the option to open the last tab you visited automatically.

Themes
4 default themes are included, and you can easily customize them to suit your own needs.

API Methods
Full object oriented API methods allows you integrate Royal Tab with your own APP easily. Available options: back/next, slide left/right, enable/disable, add/remove…etc.
Comments
No comments have been left here yet.
Action Links
Sponsored Listings
http://www.initializr.com/

Initializr is an HTML5 templates generator to help you getting started with a...