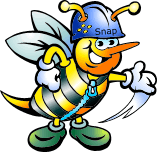 Homes 4 Sale by Owner, has all the features of the Homes 4 Sale Pro, plus the ability to charge for your Ads, as well as Accept and Process Credit Cards and Checks online in real time.
With lots of New Features, free Ads with and without pictures, free and pay Ads can run at the same time or all free or all pay, and it now has two (2) additional sub Categories! This gives you more cross reference and search possibilities for your Customers Ads!
Comes with Administrator modules to Add and Delete Ads, Users, View Passwords etc. has an Ads Database, Users Database to track your Users, and all this done right online with your Browser.
NEW: Harvest users names and email addresses, view and edit harvested email addresses, send bulk e-newsletter to all users, e-newsletter can be text or html file, send individual users email, purge old Ads and users from the databases, look up customer charges, and more! Built In Virtual Tour, lets you see a slide show presentation of your homes images!
Comments
No comments have been left here yet.
Action Links
Sponsored Listings
http://www.initializr.com/

Initializr is an HTML5 templates generator to help you getting started with a...