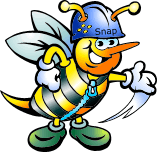 What is idev-Blog?
idev-Blog is a PHP Script which allows you to add a blog to your website. idev-Blog is a very easy to use, search engine optimized, clean and efficient blogging system that will help you add a blog to your website within minutes.
How does idev-Blog work?
When you install idev-Blog on your website, you gain access to a powerful blog writing system which allows you to organize your blog entries into categories, add images (and even videos) create table layouts, optimize for search engines (SEO), and even place advertisement (such as Google Adsense) into your blog posts with ease.
You can customize the appearance entirely, add your own graphics, logo, colors, header/footer, and fully integrate idev-Blog in to your website! More theme style templates are available from our demo page.
Blog Features
An appealing and minimulistic blog that even the novice will be able to create and update with ease.

Compatible with most other website scripts.

Search engine optimized, feather-weight blogging application with a high degree of customization potential.

Plug in your ads (Google Adsense or otherwise) easily and select which Blog entires will display ads and which will not.

A super clean and attractive default design that can be modified to suit your very specific needs.
Admin Panel Features
Create and update blog postings.

Upload photos and videos embeds to your blog using the visual editor.

Search engine optimization so your blog gets found.

Add custom links to your navigation menu.

Built in secure contact us page email form.

Smart and feature rich page editor with support for HTML, images and a host of formatting features.
Customization Features
Professionally designed templates included with purchase.

Everything is customizable. You can edit the design, create your own template, edit the header and footer, add your own graphics, whatever you need.

100% open source code allows developers to make any sort of modifications needed.
Requirements
PHP 4 or higher is required.

MySQL database required.
Comments
No comments have been left here yet.
Action Links
Sponsored Listings
http://www.initializr.com/

Initializr is an HTML5 templates generator to help you getting started with a...