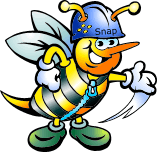 Pure CSS3 Forms Set allows you to create forms of any complexity and for any needs (login, registration, contacts, search, checkout, etc.). With powerful validation and masking your forms become super friendly and very easy to fill.
Features
Client-side form validation with lots of options
Inputs masking for creation user friendly forms
Light and nice modal forms
Customized jQuery UI datepicker

3 different form types (vertical, horizontal, columned)

Normal, error, success and disabled states for all elements

Normal, small and large sizes of all elements

Customized selects, checkboxes and radios

Autocomplete with graceful degradation

Customized file input (new)

Responsive and fixed layouts

Tooltips for all elements

More then 30 examples

19 colors for buttons

249 scalable icons

Extremely clean

Easy to use
Compatibility
Mac: Safari, Chrome, Opera, Firefox
Win: Safari, Chrome, Opera, Firefox, IE8, IE9, IE10
Mobile: iPhone, iPad, Android
Note: some CSS3 effects are not available for IE8.
Comments
No comments have been left here yet.
Action Links
Sponsored Listings
http://www.initializr.com/

Initializr is an HTML5 templates generator to help you getting started with a...