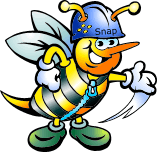 Parsley, the ultimate JavaScript form validation library.
Validating forms frontend have never been so powerful and easy.
Javascript forms validation. Powerful, UX aware & Dead simple. Never write a single javascript line anymore to validate your forms FrontEnd. Parsley will do that for you – and do it right, thanks to its powerful DOM-API!
Parsley is shipped with more than a dozen useful validators. If not enough, use the awesome Parsley extra Ajax validator or tons of other extended validators provided by the community.
Parsley is Open Source, MIT licensed, and developed to help everyone. It will stay that way. Join us on Github!
Comments
No comments have been left here yet.
Action Links
Sponsored Listings
http://www.initializr.com/

Initializr is an HTML5 templates generator to help you getting started with a...