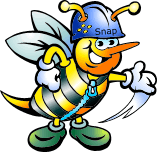 The most powerful and feature packed ColdFusion E-Mail List/Subscription List Manager available, yet one of the simplest to use and install!
Features include:
- Multiple Subscription Lists Management
- Personalization variables (e.g. Dear [First Name] [Last Name])
- Full management of attachments, unlimited number per message/campaign
- Administration Group based administration, with multiple administrators per group
- Import a web page directly into a new message with ONE click!
- Full click-through statistics for every link within an HTML based email! total click through count as well as drill down capability to subscriber email click count and date/time
- Sophisticated bounced message management (includes notification of a bounce due to exceeded storage limit) and EXCLUSIVE bounced message log
- Email based "unsubscribe" and "subscribe" capabilities - clients may simply unsubscribe to list by sending an email to list address with unsubscribe in the subject line!
- Import in ONE click a full list of email addresses (with automatic email validation and deletion of duplicates)
- Incorporates easy to use WYSIWYG real time HTML editing within Internet Explorer 5+ on Microsoft Windows client platform
And Much Much More...
Comments
No comments have been left here yet.
Action Links
Sponsored Listings
http://www.initializr.com/

Initializr is an HTML5 templates generator to help you getting started with a...