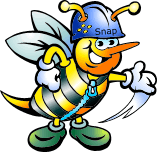 HTML KickStart is an ultra lean HTML5, CSS, & jQuery (javascript) files, layouts, and elements designed to give you a headstart and save you many hours on your next web project.
HTML KickStart includes everything you need to rapidly create website layouts - things like slideshows, menus, flexible grids, image placeholders, buttons, and more - saving you a ton of time so that you can produce faster results and make more money.
All HTML KickStart Elements are fully browser tested and even gracefully degrades.
Comments
No comments have been left here yet.
Action Links
Sponsored Listings
http://www.initializr.com/

Initializr is an HTML5 templates generator to help you getting started with a...