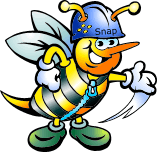 Slate is a content management system (CMS) developed using Ruby on Rails and is focused on rapid production of traditional-style Web sites created by WVU Web Services. Check out slate's list of features for an overview of its capabilities. You can also learn about sites that use slate.
The original developer for slate worked on what we termed the "v0.5 branch" before he left West Virginia University. At the time he left it was not ready for primetime so we decided to open source it. He has continued to work on it and it's available for others to work on. It is a complete rewrite of slate and much is different between it and our own branch of slate in production.
Comments
No comments have been left here yet.
Action Links
Sponsored Listings
http://www.initializr.com/

Initializr is an HTML5 templates generator to help you getting started with a...