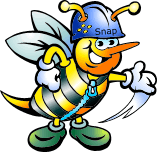 TechDex CGI Blog v3.0 is the latest blog release that includes includes powerful tools to help you deliver media rich, dynamic content over the web like posting videos from youtube, myspace and hulu.com.
Managment is also now worry free with two very powerful tools that make your blog 100% customizable with NO Programming! Use them to make your blog look anyway you want to, or apply any template you wish, all from the simple point and click interface.
TechDex CGI Blog also features html filtering in replies for safe content, special tags for font styles, images, urls, videos, smilies and more. CGI Blog also features a greatly improved administration control panel for message control, such as cancelling or editing threads and replies.
Security features allow you to ban email & ip addresses, a keyword & profanity filter and captcha.
For more information, features, and LIVE examples, please visit the techdex project site. Free setup assistance is available.
Comments
No comments have been left here yet.
Action Links
Sponsored Listings
http://www.initializr.com/

Initializr is an HTML5 templates generator to help you getting started with a...