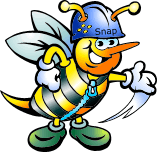 CardCheck is a credit card Validator and Type Guesser. It provides instant feedback during credit card number entry. Validate credit cards, guesses the type, highlight the card-type icon automatically.
Fully documented and easy to use! Works with jQuery Versions 1.3 – 1.7.1.
Works with all major browsers: Internet Explorer 7/8/9, FireFox, Chrome, Safari, and Opera. Provides multiple callbacks for integration into existing software.
Comes with uncompressed and minified javascript files.
Comments
No comments have been left here yet.
Action Links
Sponsored Listings
http://www.initializr.com/

Initializr is an HTML5 templates generator to help you getting started with a...