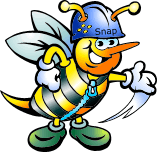 Yellow Pages: The Complete Yellow Pages with many build in features you will love to see and like it. The main focus of this yellow pages website is to list all the business details, location, distance travel and much more. You will get inevitably a great stuff with small amount of price. Script is build using mysql. but it is easily configrable with mssql. a sepate CFC is provided for handling all msssql workaround.
Comments
No comments have been left here yet.
Action Links
Sponsored Listings
http://www.initializr.com/

Initializr is an HTML5 templates generator to help you getting started with a...