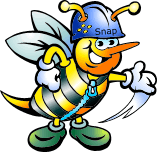 Parody is an extremely simple library that can be used to mimic classes and objects as well as provide working results for method calls (both object and static), getting properties, instantiating objects, etc. It uses sequential method chaining to make defining class structures and operation extremely quick.
This is most useful for testing.
Comments
No comments have been left here yet.
Action Links
Sponsored Listings
http://www.initializr.com/

Initializr is an HTML5 templates generator to help you getting started with a...