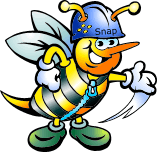 Open Cart Administrator Password Reset Tool
After seeing a thread earlier asking how to reset their admin password Jay thought he'd create a little app that hopefully will be useful when people get stuck.
Instructions for use:
Either

download the file here

or copy the source code from the web page itself and save it to a file called ocreset.php in your store's directory (The same one as the .htaccess/.htaccess.txt file)

Run the file through your browser by visiting your site's store address followed by ocreset.php, so for a localhost in a directory called shop it would be.
Comments
No comments have been left here yet.
Action Links
Sponsored Listings
http://www.initializr.com/

Initializr is an HTML5 templates generator to help you getting started with a...