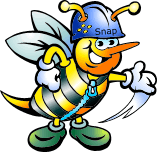 AccessControl is the all-in-one antispam solution and more (usable under perl, php, ssi and html).
The AccessControl system is the ultimate protection software against unwanted visitors. AccessControl is an anti-spam plugin that protects your website, blogs, forums, shops and form masks.
AccessControl blocks spammers, attackers and content thefts by using an integrated IP database and, in addition, the returned data of the most importand RBL systems of the net.
Currently the main data base of AccessControl contains 155 million entries of bad IPs and the data base is growing day by day.
You can use AccessControl into combination with:
Perl scripts, PHP scripts, WordPress, Joomla, YaBB, phpBB and so on.
General
Price:
Free Trial or $73.00 for 180 days
Comments
No comments have been left here yet.
Action Links
Sponsored Listings
http://www.initializr.com/

Initializr is an HTML5 templates generator to help you getting started with a...