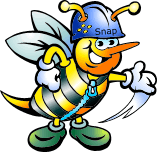 CF_FileManager is a unique custom tag allowing a multiple of actions to be performed on files and folders. Cut, Copy and Paste files around your server. Navigate your servers directory structure by double clicking on the folder names. Copy and Delete folders and their contents, all done recurrsively, over coming the limitations of CFDirectory. Upload an unlimited amount of files simultaneously, a first in any Coldfusion Custom Tag. Fully skinnable to fit into your application.
CF_FileManager is Coldfusion custom tag to facilitate the manipulation of files and folders in any application. The easiest and most powerful Coldfusion File Manager available!
The component is easy to implement in an existing application, and you can have more than one component on each page.
The most exciting feature of this component is its familiar user interface, the default style is based on the Windows Look and Feel.
To manipulate a File or Folder, all you have to do is Right Click on the name and a context menu provides the available operations.
Comments
No comments have been left here yet.
Action Links
Sponsored Listings
http://www.initializr.com/

Initializr is an HTML5 templates generator to help you getting started with a...