A collection of free, open source and commercial Web Design Static Site Generators for your web site development needs.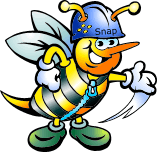 Jekyll is a simple, blog-aware, static site generator perfect for personal, project, or organization sites. Think of it like a file-based CMS, without all the complexity. Jekyll takes your content,...
Add Your Resource Listing
Add your favorite webmaster related website to our database.
Help other webmasters discover your favorite treasure troves.
We only accept and list actively maintained - up to date quality resources.
There are no fees to add webmaster related resources to the Snap Builder Directory.
You may add your favorite free resource listing here, or click the Add Listing button located on any category page.