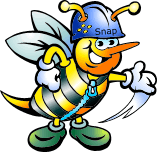 CIIG or codeigniter-ignator is codeigniter crud generator from database, which will simplify developer's job who uses codeigniter framework.
We all know that codeigniter is one of the best light weight developer friendly framework for PHP. Have you ever thought of creating an automatic form in codeigniter?
Here I have narrated a simple way to use this small application which can generate forms / CRUD generator for codeigniter.
Now let us see how this application can be used to generate a form.
As a developer we all know for creating an application we have to setup a database first. Once you have designed the database and the tables, you can download this codeigniter scaffolding (CRUD generator).
Comments
No comments have been left here yet.
Action Links
Sponsored Listings
http://www.initializr.com/

Initializr is an HTML5 templates generator to help you getting started with a...