Forms. Web Design Tools. Discover the best free, open source and commercial Web Design Form Tools for your web site.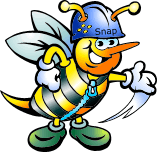 Securimage is an open-source free PHP CAPTCHA script for generating complex images and CAPTCHA codes to protect forms from spam and abuse. Secureimage can be easily added into existing forms on...
Directory Categories
Add Your Resource Listing
Add your favorite webmaster related website to our database.
Help other webmasters discover your favorite treasure troves.
We only accept and list actively maintained - up to date quality resources.
There are no fees to add webmaster related resources to the Snap Builder Directory.
You may add your favorite free resource listing here, or click the Add Listing button located on any category page.