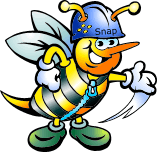 Web Accessibility Evaluation Tool (WAVE) is a great tool developed and made available as a free community service by WebAIM. Originally launched in 2001, WAVE has been used to evaluate the accessibility of millions of web pages.
Comments
No comments have been left here yet.
Action Links
Sponsored Listings
http://www.initializr.com/

Initializr is an HTML5 templates generator to help you getting started with a...