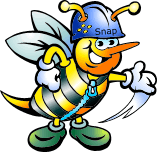 The Ruby Toolbox gives Ruby developers a categorized overview of 100 or so different libraries and plugins ranked on how commonly they are used. It's not perfect, as it only pays attention to projects hosted on Github. The ranking system is based on the number of watchers and forks they have, but it's enough to give you a basic overview of the activity within a certain area.
Comments
No comments have been left here yet.
Action Links
Sponsored Listings
http://www.initializr.com/

Initializr is an HTML5 templates generator to help you getting started with a...