Selections of Ruby on Rails programming related books.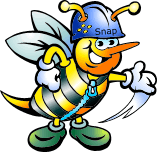 Welcome to Learn Ruby the Hard Way, 3rd Edition. It has over 50+ tutorial steps to assist you with learning Ruby language. Frequently Asked Questions How long does this course take?You should take...
Add Your Resource Listing
Add your favorite webmaster related website to our database.
Help other webmasters discover your favorite treasure troves.
We only accept and list actively maintained - up to date quality resources.
There are no fees to add webmaster related resources to the Snap Builder Directory.
You may add your favorite free resource listing here, or click the Add Listing button located on any category page.