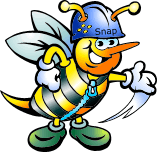 The Subrion CMS Capinno plugin allows administrators to use the Russian Capinno.ru validation instead of the default captcha functionality.
Installation is a very simple process. Just click Install and the plugin installation will be performed.
Once you have installed the Capinno plugin, you need to click the 'Configure icon' and set captcha name to capinno for your main captcha script. Use this URL to generate your API keys:
http://www.capinno.ru
Comments
No comments have been left here yet.
Action Links
Sponsored Listings
http://www.initializr.com/

Initializr is an HTML5 templates generator to help you getting started with a...