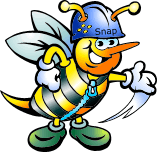 BIT Web Calendar Version 4.5
* Works on Macromedia ColdFusion Server 4.5 to 7 * Print to pdf from your calendar view (Requires Macromedia ColdFusion Server 7)
* Assign colors to categories using a easy color choosing tool
* Integrates with BIT Resource Scheduler (BIT Resource Scheduler is a separate application that allows easy scheduling of almost any resource type, i.e. Conference rooms, Laptops, Cars, etc. The Resource Scheduler requires an additional license fee and can be purchased/function with or without the calendar)
* Most functions still compatible with CF Server 4.5 and higher
* ALL OPEN SOURCE Code! EASY to fit into your site. Plus the other features from the previous editions. See the demo for more information. No registration required to view our demos.
Works with Adobe Macromedia Cold Fusion server 4.5 to 9.

MS SQL Server version available.

Prints to pdf from calendar view (Cold Fusion server 7).

Add / edit calendar event categories.

Relate users to categories.

Filter calendar data by event category.

Assigns colors to categories using an easy color choosing tool
Yearly view shows color coded events on a 12 month view calendar.
Export events to desktop applications
Sync single events to a iCal file
Download search results to a .csv file for import to desktop applications.
Add and edit calendar user groups
Users can be assigned to groups so events can be made private at a group level.
Integrates with BIT resource scheduler
BIT resource scheduler is a separate application that allows easy scheduling of almost any resource type, i.e., conference rooms, laptops, cars, etc. The resource scheduler requires an additional license fee and can used with or without the calendar.
Integrates with BIT action item tracking system
In order to demonstrate this feature a user must login. The action item tracking system will require a small additional license fee and can be operated with or without the calendar.
All source code is unencrypted
This feature makes it easier to fit to the scheme of any web site.
Events can be grouped by task type
If an event is related to a task then it can only be viewed by users that have access to that task.

Weekly, monthly and list formatted calendar views available.

Make events public or private
If an event is private then only users that are in the related category can see the event.
Calendar news feature
Easily post news for calendar users
Maintain an archive of past news.

Each user can have multiple phone numbers listed in the built-in phone book.

Upload unlimited images for calendar events and calendar news.

Previous and next-month views on main calendar.

Easy navigation to add events.

Set times for each event.

Each event displayed in corresponding time blocks in View-Day page.

Configure the start and end time options during install
Controls the user data input screen options.

Easily add repeating events (weekly or daily).
Uses Microsoft access database
Can be upgraded / imported to SQL Server, MYSQL or other server database applications.
Just visit the site to see the demo and learn more.
Comments
No comments have been left here yet.
Action Links
Sponsored Listings
http://www.initializr.com/

Initializr is an HTML5 templates generator to help you getting started with a...