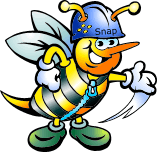 Why should you purchase Polystyle Professional?
1.) Polystyle will write the formatted results directly to the original file and create a backup of the old file. This means you don't have to copy and paste the source from the Polystyle preview window.
2.) Polystyle Professional also allows you to recursively format directories without needing to select each file manually.
3.) The license is not tied to your machine so if you want to use it on your computer at work and your computer at home you can. The license is in your name rather than tied to a computer.
4.) Once you purchase, you'll be given a log-in where you can immediately download Polystyle Professional. No waiting!
Polystyle Is A Source Code Formatter For:
Actionscript, ASP, C/C++, C#, CMAC, CSS, HTML, XML, Java, Javascript, JSP, PHP, Pascal/Delphi, Perl, Python and Visual Basic.
Polystyle Is Also A Source Code Obfuscator For:
PHP Obfuscator, C# Obfuscator, Perl Obfuscator, Java Obfuscator, Javascript Obfuscator, JSP Obfuscator, Actionscript Obfuscator.
Platforms:
Windows NT/2000, Windows NT/2000/2003/SBS2003, Windows XP
Download: Free Trial Download (.exe)
Purchase: Click here to purchase for $14.97
General
Price:
Free Trial or $14.97
Comments
No comments have been left here yet.
Action Links
Sponsored Listings
http://www.initializr.com/

Initializr is an HTML5 templates generator to help you getting started with a...