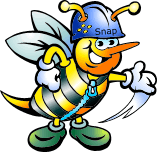 A Faq Application showing Faq within categories. Add comments to categories. Search the FAQ database. Send Faq article to friends, print article and save articles. Showing Links Management module and Polling System. A Complete admin interface for managing the FAQ's. Add/edit/delete new polls, faq question and lots more.
Comments
No comments have been left here yet.
Action Links
Sponsored Listings
http://www.initializr.com/

Initializr is an HTML5 templates generator to help you getting started with a...