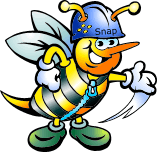 Pixy is a Java program that performs automatic scans of PHP 4 source code, aimed to detect XSS and SQL injection vulnerabilities. Pixy takes a PHP program as input and creates a report that lists possible vulnerable points in the program, along with additional information for understanding the vulnerability.
Comments
No comments have been left here yet.
Action Links
Sponsored Listings
http://www.initializr.com/

Initializr is an HTML5 templates generator to help you getting started with a...