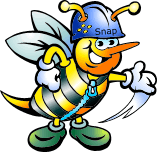 PHP_Debug is an open-source project that gives you useful information about your PHP code that can be used for debugging. It can output processing times of your PHP and SQL, check the performance of particular code blocks and get variable dumps in graphical form, which is great if you need a more visual output than the one given to you by print_r() or var_dump().
Comments
No comments have been left here yet.
Action Links
Sponsored Listings
http://www.initializr.com/

Initializr is an HTML5 templates generator to help you getting started with a...