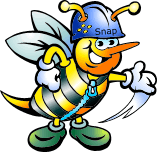 Pagerank 9
Alexa Rank 672
With the rise in popularity of mobile hand held devices and non-traditional web browsers such as screen readers, the CSS Working Group puts accessibility as one of the leading issues that will be addressed in CSS3. This W3C document outlines some of the accessibility features and considerations that are inherent in current and future CSS3 specifications.
Comments
No comments have been left here yet.
Action Links
Sponsored Listings
http://www.initializr.com/

Initializr is an HTML5 templates generator to help you getting started with a...