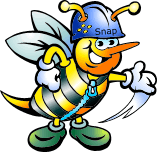 Pagerank 5
Alexa Rank 29038
CSS3 Generator uses a wizard-like approach to define styles. Choose from a variety of effects including border radius, text shadow, box shadow, multiple columns, transforms and transitions. Then, complete a few boxes to apply them to the preview element.
CSS3 Generator highlights which browsers and versions support the effect and, where possible, provides IE-specific filter code.
Comments
No comments have been left here yet.
Action Links
Sponsored Listings
http://www.initializr.com/

Initializr is an HTML5 templates generator to help you getting started with a...