Calendars. Scripts & Components. ASP. Locate the best free, open source and commercial ASP Calendars scripts for your web site.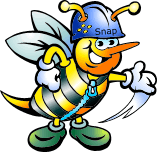 EZScheduler is an events calendar. You can allow users to schedule events or you can restict scheduling to Admin only! Admin can schedule events through the Password Protected Control Panel. Admin...
Add Your Resource Listing
Add your favorite webmaster related website to our database.
Help other webmasters discover your favorite treasure troves.
We only accept and list actively maintained - up to date quality resources.
There are no fees to add webmaster related resources to the Snap Builder Directory.
You may add your favorite free resource listing here, or click the Add Listing button located on any category page.