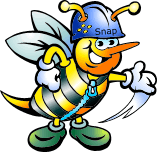 Photo Wallpaper Maker is an easy to use program that make photos album and display photo slide shows on your windows desktop. Unlike a standard photo album editor which can have a steep learning curve, Photo Wallpaper Maker gives you the ability to build photo album quickly and effortlessly. You can organize multiple photos in one page, resize and move these photos to match album page, and apply boarders, masks and other effect to enhance your photo.
Platforms:
Windows 95/98/ME, Windows NT/2000, Windows Vista, Windows XP
Download: Free Trial Download (.exe)
Purchase: Click here to purchase for $19.95
General
Price:
Free Trial or $19.95
Comments
No comments have been left here yet.
Action Links
Sponsored Listings
http://www.initializr.com/

Initializr is an HTML5 templates generator to help you getting started with a...