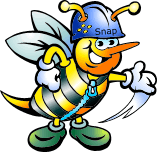 TSEP is a simple, yet very powerful and fast PHP website search engine. It is built to index your site so it can be searched later within seconds. Some features: your own stopwords, logging, MySQL Boolean search, many languages, CSS formating.
Overview
TSEP is a search engine for a website - for your website!
You can put a "Search this site" anywhere on your website and let people quickly find what they are looking for.

TSEP is free of charge and open source software.

TSEP is designed to be very easy to install and use.

TSEP can be implemented into your layout (there is also a pre-made search page available)
With only two lines of code you can add TSEP to your website and into your layout!
TSEP uses CSS for formatting.
You can adjust any color, font, anything of the look to your needs.
TSEP uses indexing profiles.
The profiles enable you to split the indexing (and in future also the searching) process.
TSEP is localized!
This means if you are running a website in the English language you will probably want to show the search page as well in English - you can do this with TSEP very easily. If you are running a website in German you can see the TSEP messages in German. French, Spanish, Italian, Thai, Chinese, Russian.... None of those should be a problem for TSEP.

TSEP supports (MySQL-) Boolean search terms.
Comments
No comments have been left here yet.
Action Links
Sponsored Listings
http://www.initializr.com/

Initializr is an HTML5 templates generator to help you getting started with a...