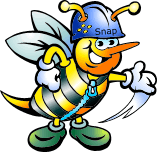 serializer
Library for (de-)serializing data of any complexity; supports XML, JSON, and YAML.
object-routing
Library for generating routes based on objects.
twig.js
The flexible, secure, and high-performance templating engine for Javascript.
PHP-Manipulator
Library for Analyzing and Modifying PHP Source Code.
parser-lib
Library for Writing Recursive-Descent Parsers.
PHP-Collection
General Purpose Collection Library for PHP.
Comments
No comments have been left here yet.
Action Links
Sponsored Listings
http://www.initializr.com/

Initializr is an HTML5 templates generator to help you getting started with a...