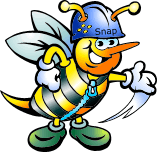 At W3Schools you will find complete references of all PHP functions.
Easy Learning with "Show PHP"
W3Schools "Show PHP" tool makes it easy for you to learn PHP, it shows both the PHP source code and the HTML output of the code.
Comments
No comments have been left here yet.
Action Links
Sponsored Listings
http://www.initializr.com/

Initializr is an HTML5 templates generator to help you getting started with a...