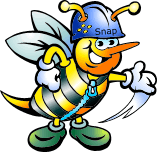 Microsoft SQL Server Express is free database software that works great with any web application framework such as PHP, and your favorite applications such as Wordpress, and Drupal. Free SQL server comes with reporting options and other expansions you're simply not going to find anywhere else. It's everything you're looking for in a database.
No, really. Everything.
Get started with Microsoft SQL Server Express
Not some watered-down freeware, SQL Server Express gives you the functionality you'd expect and then some.
SQL Server comes with more free storage than you could fill with three online encyclopedias, free to redistribute and even comes with reporting and online backup plus other great capabilities.
You want a free database that's simple to use. We've got that. SQL Server Express is the free version of SQL Server you're asking for. Fear not intrepid programmer, this is not some incomplete version. It's more than you'd expect from freeware.
Comments
No comments have been left here yet.
Action Links
Sponsored Listings
http://www.initializr.com/

Initializr is an HTML5 templates generator to help you getting started with a...