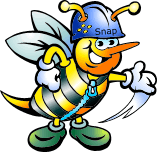 PHP Navigator is a web based file manager, written in PHP and AJAX.
With XP style navigation, you will feel you are on your home system!
Features
User friendly Explorer style navigation and view.

Fully customizable.

Multi user support (need MySQL).

AJAX & DOM to avoid reloading of the full page.

Gzip & Deflate web page encoding gives you rocket speed data transfer!

It inherits the color scheme of your window system. See the magic of css2!

Thumbnail view for wbmp, jpg, png, gif and now bmp.

Right click context menu.

Built in HTML editor, Code editor

Keyboard shortcuts (eg. [F2] rename)

Download file or folder as zip (eg. single click on name).

Extract zip archive to current folder.

And the BEST OF ALL, it's 100% FREE!!
Comments
No comments have been left here yet.
Action Links
Sponsored Listings
http://www.initializr.com/

Initializr is an HTML5 templates generator to help you getting started with a...