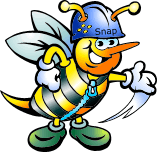 Imagine is a OOP library for image manipulation built in PHP 5.3 using the latest best practices and thoughtful design that should allow for decoupled and unit-testable code.
Comments
No comments have been left here yet.
Action Links
Sponsored Listings
http://www.initializr.com/

Initializr is an HTML5 templates generator to help you getting started with a...