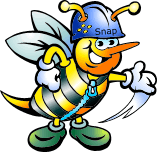 The PHP-CPP library is a C++ library for developing PHP extensions. It offers a collection of well documented and easy-to-use classes that can be used and extended to build native extensions for PHP.
This C++ library makes building PHP extensions fun. Extensions built on top of PHP-CPP are easy to understand and simple to maintain, and your code looks great - and it gives a huge boost to your application!
Comments
No comments have been left here yet.
Action Links
Sponsored Listings
http://www.initializr.com/

Initializr is an HTML5 templates generator to help you getting started with a...